Efficient, friendly, professional, and educational. Happy to have worked with them!
Kelsey E - 9/06/16
---
Used Echo twice now. They did a very thorough job and the guys doing the inspection were helpful and informative.
Michael Naselli
---
Very thorough and helpful for a first time home buyer.
Jennifer C - 5/20/16
---
Very thorough and informative.
Patrick C - 5/19/16
---
Awesome information given. Great service!!
Charlie M - 5/11/16
---
Great Job, extremely thorough!!
Sarah D - 5/06/16
---
Marcus was prompt, professional and very informative. Great inspector. Thank you!
Marta P - 4/13/16
---
Echo Inspection was very helpful and friendly. Being a first time buyer I feel confident in their inspection and review.
Gina R - 4/09/16
---
Great job! Thank you for explaining things so thouroughly.
Kevin S - 4/09/16
---
Excellent!!
Mario L - 4/08/16
---
The guys knew what they doing, double checked their work, and provided on the spot explanations of what they were seeing and the level of concern each identified item posed.
Jeremiah P - 4/07/16
---
Very friendly very helpful very knowledgeable very happy with service.
Nick D - 4/07/16
---
The inspectors were great. On time and professional. They helped explain any issues in ways that i can understand and answered all my questions.
Kristy C - 4/06/16
---
He did a very through job. Took time to explain. Thank you.
Baljit M - 4/05/16
---
You guys are great, and did a wonderful job of walking me through each step in the process. I am very impressed by their responsiveness and thoroughness.
Josh G - 4/05/16
---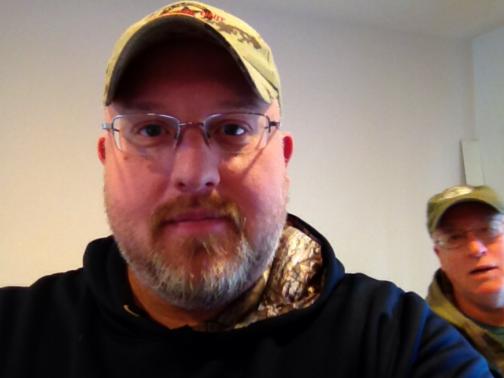 Very professional and knowledgeable.
Greg V - 4/04/16
---
Great service!
Teresa F - 3/31/16
---
ECHO did an extremely thorough job performing the inspection of the home we're buying. I appreciated their responsiveness in scheduling and solid job both working through the inspection and discussing the details with me prior to leaving. I really appreciate the added bonus of getting notifications of any recalls for major appliances. They came highly recommended to me and I would unconditionally recommend using them.
Michael G - 3/31/16
---
Very great job. Thorough and explained all issues well. Thank you!
John O - 3/31/16
---
Mike and Michelle were awesome and very thorough. Being first time homeowner they explained everything well. I highly recommend.
Lisa S - 3/31/16
---
Everyone was very thorough and explained everything to me. There was a lot of information but it was communicated in a clear and easy way to make it quickly digestible.
Christopher D - 3/29/16
---
As a very excited first time home buyer, I came upon this wonderful company through a friend referral. My husband and I have no expierence whatsoever with houses or repairs and we explained all this to a friendly liscensed inspector. He literally took his time and answered all of our perhaps annoying questions. I wanted to take this opportunity to thank the helpful staff for being on time, professional, and honest. When you call (which you should, really!) make sure to ask for Micheal Weiler.
Nancy Vaquero
---
Great and experience with Echo Inspections! As a first time homebuyer having no idea what I was doing Tom and Mark were so friendly, detailed and thorough and answered any questions I had...the cookies didn't hurt either ;) Thank you for making this step in the home buying process a breeze! Will definitely recommend!
Brehan Lyn
---
So I have read the other reviews and they are all 5 star or 1 star reviews, so I think my review will hold some weight for various reasons. I used this company three times within a seven month span, all in the past year. They send two inspectors to each house, which is a huge plus and makes things go faster and also gets two different perspectives on each issue found. I got two different sets of inspectors from the three inspections I hired them for and they were all very knowledgeable, courteous and honest about what they were experts on and what they were not. People need to realize that inspection companies will never find 100% of the problems, nor should they be expected to, so keep that in mind no matter who you hire. Every time I asked one of the inspectors about something that didn't look right, they usually gave a thorough explanation and often times it followed by "you may want a (insert name of specialist) to come take another look" which I never felt the need to do but they made it obvious they are not experts in plumbing, electrical, HVAC, chimneys, etc. There are not a lot of people out there who are experts in EVERY one of those fields, but they do have AT LEAST basic knowledge of each, more than the average person for sure. I probably know a bit more than the average Joe, and they knew infinite amounts more than me, mostly due to years of experience. They also give you cookies, which are large and delicious, at the end of the inspection, so that is a bonus if you love cookies like I do. So 99% of what they did I was satisfied or more than satisfied with, but there were two relatively small issues that happened, which is why I am not giving a full five stars. So the first inspection they did for me, there were a lot of issues with that house and the inspection allowed us to get out of the contract, so that was helpful to us financially. We did another inspection with them on a new house about a month later and they found plenty of problems, but no deal breakers. We decided to purchase that house and about six months later put it back for sale because I got a better job and we needed to move again to be closer to my new job. So the person who ended up buying that house from us hired a different inspection company to inspect the house, which happened roughly six months after Echo inspected that house. I was confident the new inspector would not find much since I remedied 90%+ of what Echo found in the first inspection.
I was correct about this except for one thing. In the original inspection, Echo inspectors looked at the electrical box thoroughly, as pictures in the report show, but missed something the new inspector found. There were some wires that were not the proper gauge for what they were being used for, which is a code violation and I had to get fixed before I sold my house. This was a super simple, $100 fix by a licensed electrician who confirmed the issue, so very minor compared to what else could go wrong with a house. It is probably something inspectors should look for and find, but it was the only thing they missed when comparing it to the other inspector's report, not bad at all. The other inspectors report missed MANY things Echo brought up, so obviously I was happy to not have to address those issues (they were all minor). The second issue was an accounting error. After we had them do the third inspection on the new house we now live in, I gave the inspector my credit card right there in the house when the inspection was complete and he took down my information. Fast forward three months later and I get an email and voicemail from the company's secretary saying I never paid the bill and it was about to go into collection (which hurts your credit and can create a lawsuit). They claimed they made multiple attempts to contact me to get the bill paid, but this is false as this was the first attempt that reached me, which I responded to immediately. It is possible they called me and I did not answer as I do not get service at work nor answers numbers not saved in my phone, but they never left a voicemail nor sent a simple email. I checked my credit card statements and they were correct, my card was never charged. I called the next day and gave them my information and the bill is now paid, no late fees charged, no collection agencies, no hurt credit, and everyone is happy. They admitted the mistake was likely due to their inspector not copying my information down correctly. It is not a big deal, but I was confused and frustrated that it was one week from going to collection when I had originally offered payment and was never contacted again and under the assumption that I had already paid for the service. One might ask how I missed a $600 charge on my credit card, but when you are buying and selling houses, there are a lot of fees, so I did not realize it did not get charged, plus my credit cards are on autopay, so I rarely check the statements unless it seems like they are too high. When it is all said and done, know that you can hire these guys and get one of the best inspection reports out there.
The three inspection reports I received were all 40-60 pages with numerous photos and explanations that make it clear as day and they send them electronically as a PDF so you have them forever if you want. They carry around tablets or iPads while they do inspections and document EVERYTHING, which is not to be taken for granted. Other inspectors do not make reports this thorough. For example the report Echo gave me on the house I bought and then sold six months later was over 60 pages with tons of large photos and explanations highlighting which issues should be resolved before moving in. The other inspection company the guy used that bought my house had a 12 page report with two pages of smaller photos. I do not know about you but if I am paying a few hundred dollars, I want the most detailed report possible and if the pictures are bigger, you can see more detail. You also get the report by the next day, which is great and not the case with all inspectors. The house I now live in, which they inspected, is the one I plan to stay in forever, but if I end up moving, I would not hesitate to hire them again.
Sol N Thomas Donar
---
A very well established business, and very professional. I rate it a 10.
Athena Seefurth
---
Corey Heidkamp
---
We were referred to ECHO Home Inspection by our Realtor, and also my fiance's boss, who used ECHO over the spring/summer.
I called to schedule, and left a message on their voicemail. I received a call back from Dotty within minutes. Dotty was professional, courteous, and knowledgeable. She was also able to schedule an immediate appointment time that worked with our schedule perfectly. Although we didn't do any comparison shopping for prices, ECHO seemed to come in on par with what we expected to pay.
A two man crew (Mike and Steve) came out to inspect the home. As we haven't been through this process before, we did have quite a few questions for them, and didn't quite know what to expect. Mike and Steve took the time to explain exactly what they were doing and why, what they were looking for, etc. Though we are purchasing a short sale and will not be receiving credits from the seller, Mike and Steve did not cut corners on their inspection. At the end of the process, we all sat down to discuss their findings in detail. They had come up with quite a few things that we would not know how to personally inspect, or have never even thought to look at - the obvious reasons for having an inspection. We now have peace of mind knowing what needs to be done to the home. Not only were these two gentlemen professional and knowledgeable, they also were funny and easy to talk to. We received our emailed report the day after our inspection.
I just can't see so many low star ratings on Yelp for this company, with the experience that we had with Dotty, Mike, and Steve. If I could rate higher than 5 stars, I would.
Thanks everyone for such a great experience from start to finish!
Amanda C
---
P Nathan Thornberry
---
Rick Stutesman
---
Best home inspection company. We have sold and bought several houses using them.
Joyce Sample
---
Suzanne Seefurth
---
Catie Burke VanValkenburg